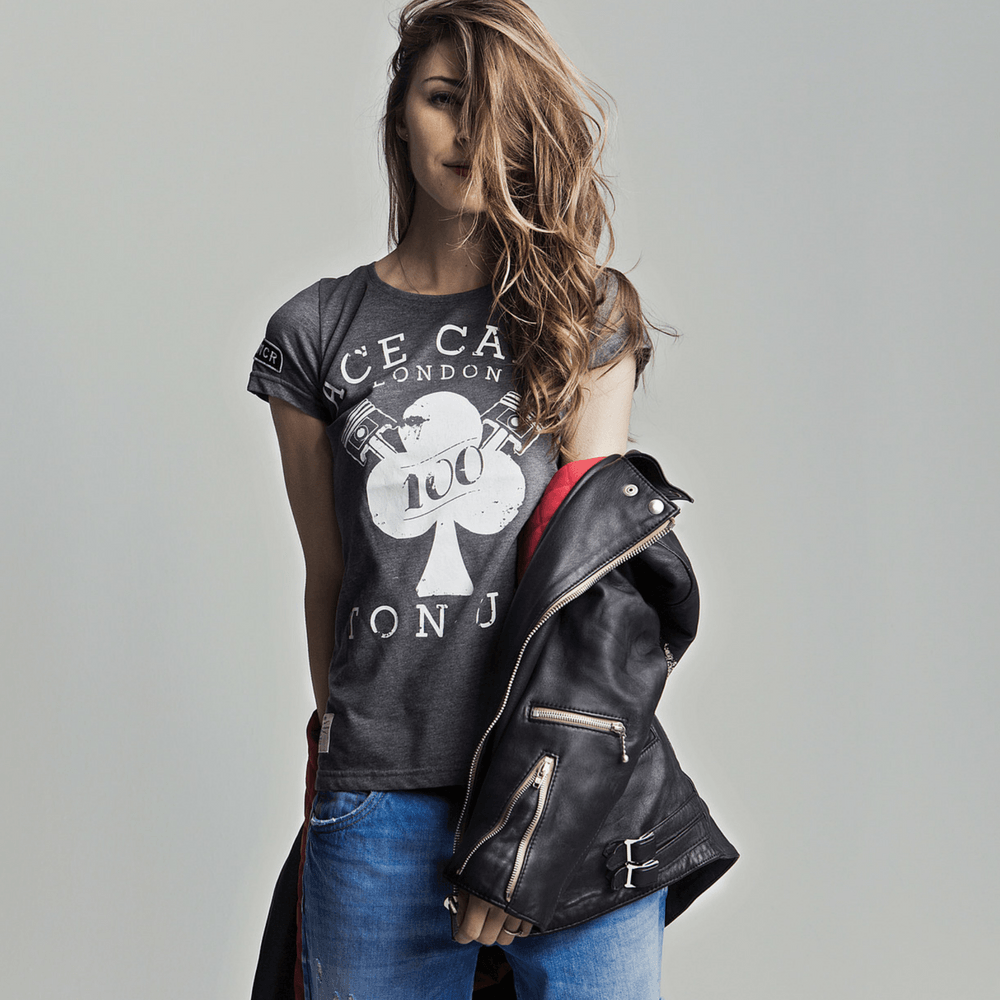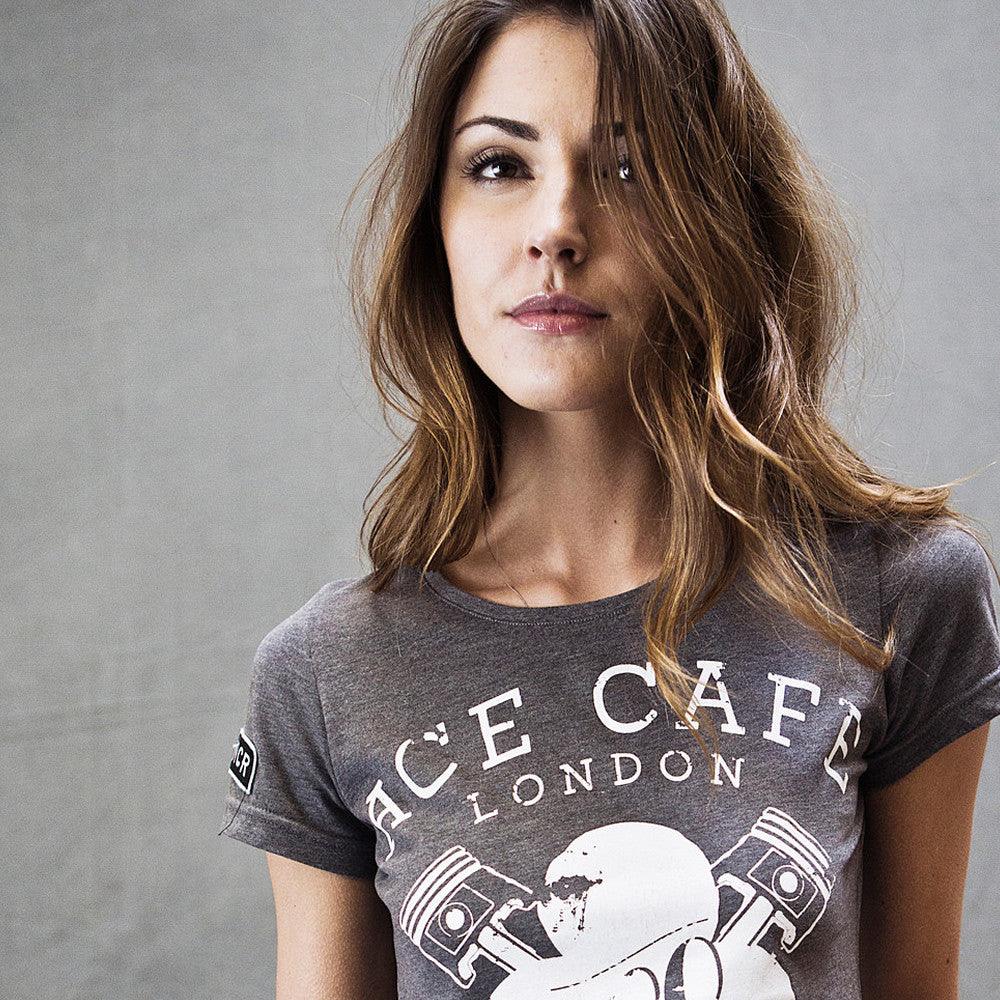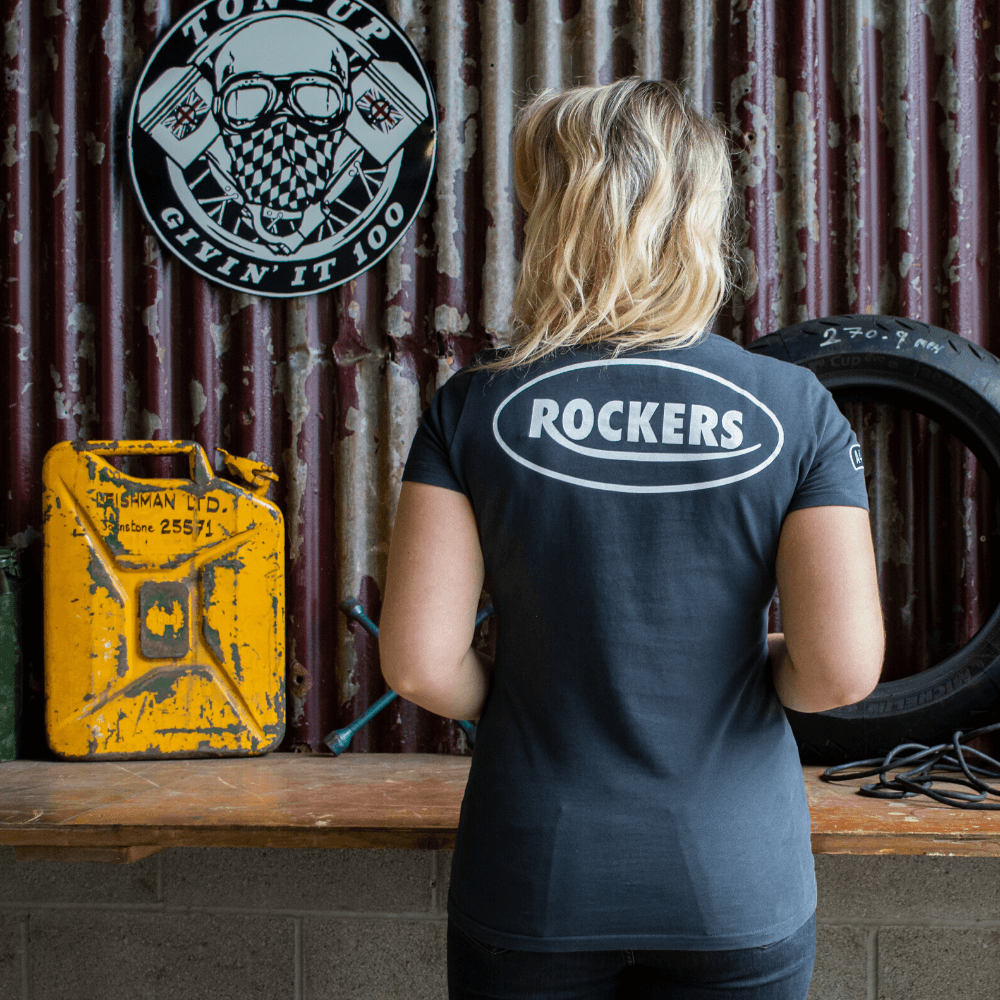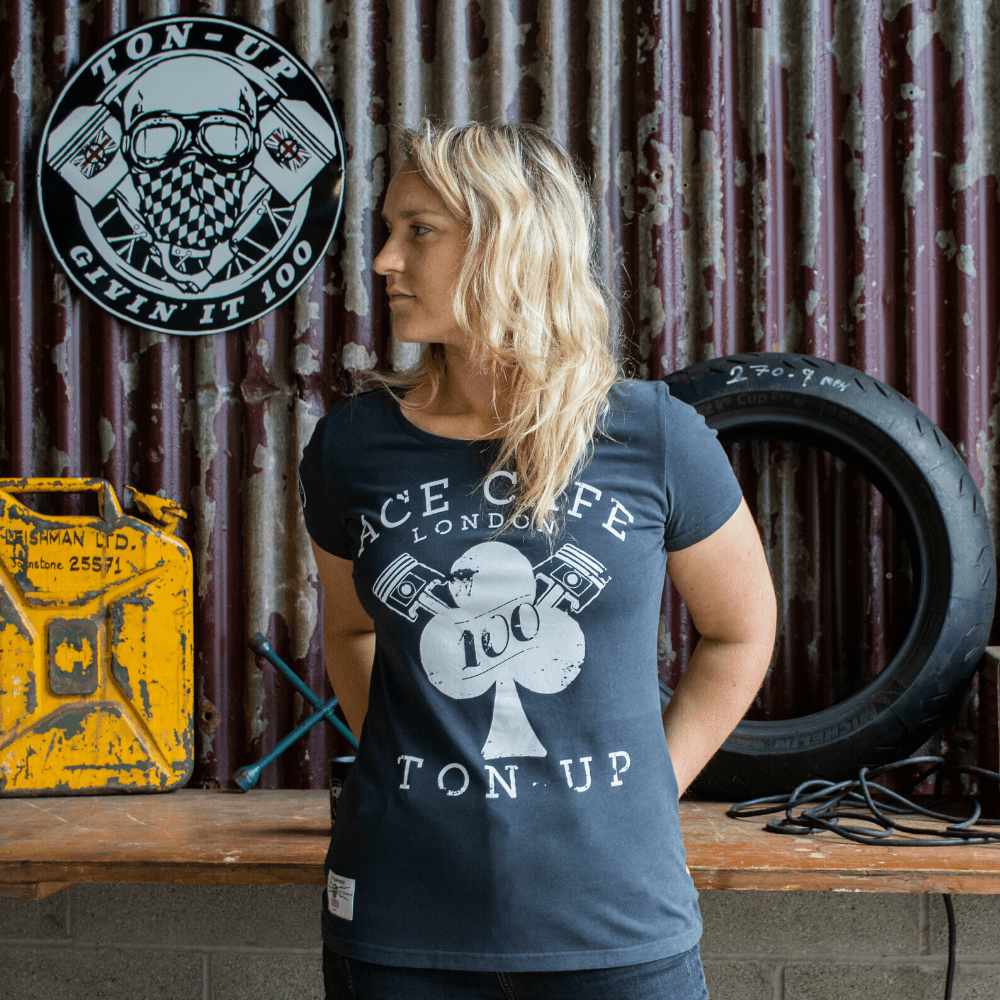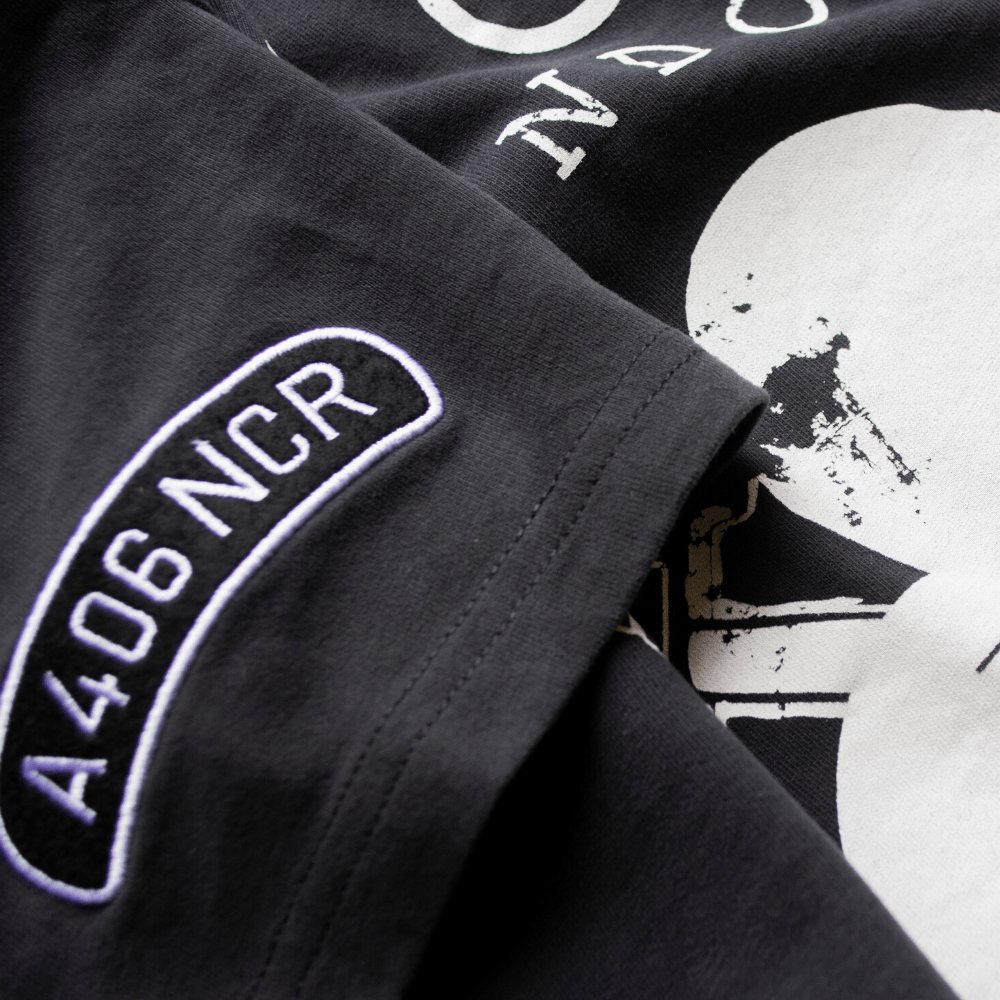 Ace Cafe Ton Up T-Shirt
---
Free UK shipping on orders £75+
Rev up your style with the iconic Ace Cafe Ton Up T-Shirt by Red Torpedo! Crafted in Europe with meticulous attention to detail, this hand-designed women's t-shirt boasts a striking graphite marl color and branded trims.
The large front print showcases the legendary Ace Cafe logo, while the regular fit ensures comfort without compromising on style. Made from a high-quality cotton/poly mix, this confident fashion statement is perfect for all motorsport enthusiasts and trendsetters alike. Get ready to turn heads wherever you go!
Graphite Marl
50% cotton 50% polyester
Sleeve patch
Soft feel, hard wearing
Regular fit
Women's t-shirt
Machine wash according to instructions on care label
Model is 5'9 and wears size 8
Returns information
Is it possible to return an item?
We want to make sure you are happy with your purchase. However, you may find it necessary to return items to us in the unlikely event that the goods are damaged, you received something in error or if you've simply changed your mind. Please return any items for a refund within 28 days of receipt of your order.
The returned item(s) must be in a re-saleable condition and include the original packaging and tags. We reserve the right to refuse your refund/exchange if the returned item(s):
Show signs of unreasonable wear
Are deemed to have been laundered
Are not returned in their packaging and/or tags removed
In the event we refuse your return, we will contact you and send the item(s) to the original shipping address. 
If your returned item was part of a promotional deal (e.g. 3 for 2), and the returned item is not the free item, you will be refunded the difference between the full price of the free item and the full price of the returned item. 
How do I return an item?
Simply click the button below to access our Returns portal and enter the details on each page. Depending on the reason for your return, you will be sent a return shipping label once you have submitted your return request.
The cost of a return request for UK orders is £2.00, or £5.00 for international orders. This will be deducted from your refund.
We also offer Eco returns, where we suggest you might keep the item and give it to a friend or family member, and we will give you up to 20% of the value of the item in store credit towards your next purchase.
This returns policy does not affect your statutory rights. 
Contact information
The best way to contact us is to use the green 'Help' tab at the bottom right-hand side of this website. By doing this, you open a ticket, which we're notified about straight away. If we can help you quickly, we will. If however, your query is more complicated, please feel free to call us on 0141 891 8504. If you are calling from outside the UK, the international version of the number is 0044 141 891 8504.
We will be happy to chat Monday to Friday: 9:30am to 4:30pm [GMT]
Or email us using info@redtorpedo.com 
If you would prefer to write to us, or have something you would like to return, please use the following address:
V Twin Brands Ltd
31 Gordon Avenue
Hillington Park
Glasgow
G52 4TG
United Kingdom (GB)
You can also follow us on Facebook , Twitter and various other social networks, check out the icons at the bottom of this page.